Dear Bitdeer users,
Bitdeer 2nd Anniversary Celebration is COMING! Thank you for all your support! Join us now by downloading BitDeer APP to get tons of Amazing Gifts!
Scan the QR code to download APP :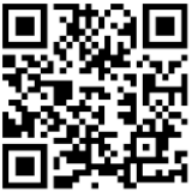 Event Start Time : 2020/12/11 12:00 pm (UTC+8)
Spoil Alert
Lavish! - Alienware Laptop/iPhone 12/DJI Drone/AirPods/JD E card/Dyson hair dryer etc.
For Free! - Share 1000 pcs miners' hashrate/Lit candle get coupons/souvenirs
Surprise!- Unlock the Surprise in blind box/Invite new friends get rebate *2
Super-value! - Anniversary plans of special offers, short-duration plans online!
(Tips: Better download App in advance to join the celebration right away on 11th Dec)
During the past two years, BitDeer has achieved remarkable successes and won a huge number of loyal users. Dec 12th is our 2nd anniversary, as well as a brand new beginning!
We will continue to provide high-quality services and make further improvements!
Bitdeer Team
2020/12/10